By M&M Super Moving
Published on September 5th, 2014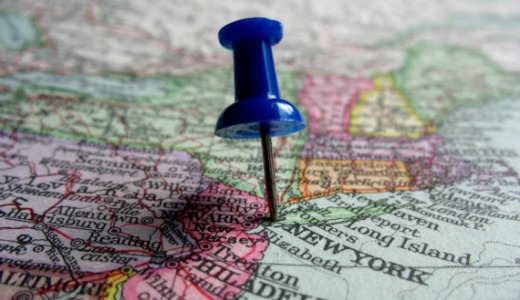 Are you thinking about moving to a warmer state? There are both advantages and disadvantages to relocating to a warmer region. Before you make a final decision, you should familiarize yourself with them. Doing so will allow you to make a smarter and more education decision regarding your new home.
Moving to a new state is a major, life-changing event that shouldn't be taken lightly. You'll essentially pack up all of your physical belongings and transport them to a new area for a fresh start. To get off on the right foot, you should choose a state that's best suited for your particular needs. Granted, some individuals and families are restricted to certain areas due to job locations or other constraints, but if you have the option, you should choose a state that meets you and your family's needs the best. Now, let's go over some of the pros and cons of moving to a warmer state.
Advantages of Moving To a Warmer State:
Access to more outdoor activities, such as hiking, camping, fishing, outdoor concerts, horseback riding, kayaking, canoeing, biking, sports, etc.
Lower heating expenses during the winter months.
Studies have shown that people who live in warmer states are generally healthier than people who live in cooler states.
Most kids prefer warmer states because it allows them to play and have fun outdoors.
Warmer states provide an excellent source of vitamin D via greater sun exposure. In turn, this boosts the body's immune system, which subsequently wards off disease and illness.
Warmer states are beautiful and all-around more enjoyable. The warm temperatures will allow you to go outside and enjoy mother nature in an up close and personal setting.
Disadvantages of Moving To a Warmer State:
Increased cooling expenses during the summer months.
Greater risk of heat exhaustion when working outside during the hot "dog days of summer."
Bugs and pests are usually (although not always) more problematic in warmer states.
The heat may cause damage to furnishings or other items stored outdoors (note: families in warm states should store their belongings either indoors or in a humidity/temperature-controlled storage facility).
As you can see, there are both advantages and disadvantages of moving to a warmer state. With that said, the advantages far outweigh the disadvantages. So if you're still trying to choose a destination for your upcoming move, get out the map and look for warmer regions.
Our team of moving professionals are here to help. We specialize in making your move as easy and stress-free as possible and we would love to help with your next move.  Get a free online moving quote today.
Read more tips about moving to a new city here.
Comments Off

on Advantages and Disadvantages of Moving To a Warmer State
Comments