By M&M Super Moving
Published on June 6th, 2014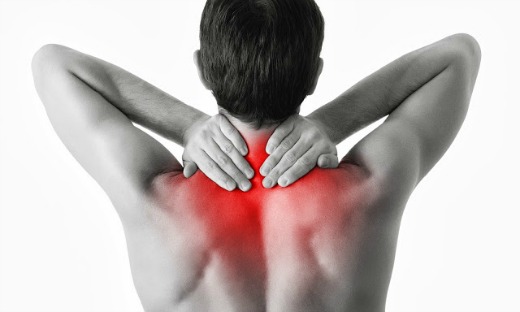 Physically packing and moving every item in your home can take its toll on your body. You may wake up the following day – in the comfort of your new home, of course – only to notice a general aching sensation coursing through your body. This is the direct result of physically exerting yourself during the move, which in turn creates tiny microscopic tears in your muscle fiber that cause muscle aches, pains and soreness.
Even if you feel fine on the day of your move, you may still develop sore, aching muscles in the days to follow. This phenomenon is referred to as delayed onset muscle soreness (DOMS), and it's common in all types of physically intense activities, including moving. If you discover muscle pain after moving, follow the advice below to set your body on the path to recovery.
Avoid Heavy Lifting For at Least 48 Hours
A good rule of thumb is to wait a minimum of 48 hours before doing any heavy lifting or physically intense activity. This allows your body ample time to repair the torn muscle fibers. If you happen to hit the gym for a strength training regimen the day after you move, you could prolong your muscle soreness by further breaking down the fibers.
Take a Warm Bath
A warm bath can make a world of difference in alleviating muscle aches and pains. Don't worry about unpacking all of those boxes just yet, but instead take a load off and enjoy a calm, relaxing warm bath. Just a short 30-minute session will improve any muscle discomfort you are feeling while speeding up the recovery process. You can even sprinkle a cup or two of Epsom salt in the water for an even more effective pain-relieving bath.
Stay Hydrated
Every living organism on Earth needs it, and your body is no exception. Make sure you drink plenty of water before, during and after moving. Staying hydrated will keep nutrients flowing to your muscles and vital organs; thereby protecting against muscle soreness.
So, how much water should you be drinking? There's no simple answer to this question, as it depends on your age, metabolism, physical activity levels, body chemistry and more. Some health experts advise people to drink at least eight, 8-ounce glasses of water per day, which seems to be a good ballpark figure.
Should I See a Chiropractor?
If you're still coping with muscle aches and pains 3 days or more after your move, you may want to schedule an appointment with a local chiropractor in your area. He or she will be able to examine your body for any underlying injuries that could be linked to your symptoms.
If you'd like to avoid the soreness altogether, hire a professional moving company to do the heavy lifting. Our team of moving professionals are here to help. We specialize in making your move as stress-free as possible and we would love to help with your next move.  Get a free online moving quote today.
Read more Home moving tips here.
Comments Off

on How To Relieve Post-Moving Muscle Aches and Pains
Comments