By M&M Super Moving
Published on November 14th, 2014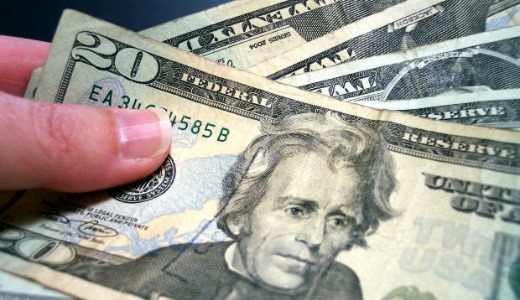 Purchase Supplies Ahead of Time
Don't wait until the week you intent to move to buy your supplies. The earlier you acquire them, the more time you'll have to pack all of your clothes, electronics, decorations and other household items.
Failing to acquire the necessary supplies could force you to make "special" trips to the local post office or office supply store on the day of your move, during which you'll have to spend extra time and money.
Here's a short list of some essential moving supplies:
Boxes (multiple sizes)
Tape
Packing paper
Bubble wrap
Box-cutter
Permanent marker
Packing peanuts
Hiring a professional moving company will take the burden of having to physically transport all of your belongings off your shoulders. At M&M Moving we have both the experience and tools necessary for a fast and efficient move.
Being that each and every moving company charges different rates for service, it's usually a good idea to ask for a quote beforehand. Most moving companies won't be able to give you an exact price for service, but we've been doing this for a long time and we can provide you with a very close estimate.
Do-It-Yourself Moving
If you intend to move everything yourself, without the help of a professional moving company, familiarize yourself with the costs of renting a moving truck.
Most truck rental companies charge a flat per-day fee plus mileage. Larger-sized trucks, however, cost more than the smaller trucks, so keep this in mind when arranging a rental truck for your move.
It's important to note that most individual insurance plans won't cover commercial vehicles; therefore, you'll need to purchase a plan from the rental truck company if you want coverage.
Of course, this costs additional money, further increasing the price of your rental truck. Find out what type of insurance the truck rental company offers, and how much coverage is included in each of the plans.
Activate Utilities In Advance
Why should you activate your utilities in advance? Well, there are a few reasons, one of which is the simple fact that it will avoid any hidden activation charges on your moving day.
Some power, water and gas companies charge a fee when initially activating a new customer's service. These fees may range anywhere from $10 to several hundred dollars. To prevent this type of sticker shock from occurring, contact the utility companies in advance and ask them to activate service in your new home.
Our team of moving professionals specialize in making your move as easy and stress-free as possible and we would love to help with your next move.  Get a free online moving quote today.
Read more home moving tips here.
Comments Off

on How To Avoid Unforeseen Costs When Moving
Comments