By M&M Super Moving
Published on November 19th, 2014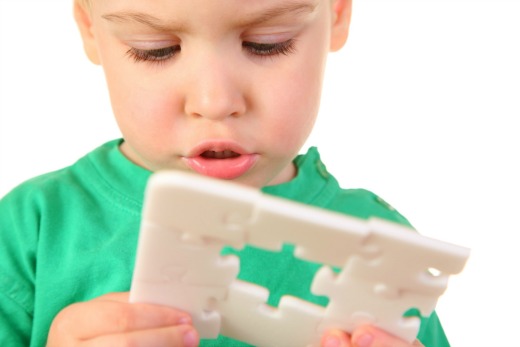 Moving is an exciting time that allows families to start fresh in a new home. Whether you are relocating across state lines or to the other side of town, you'll have a blank slate on which to decorate. But moving with infants adds another level of difficulty to the already laborious task of moving.
If you're a proud parent who's planning to move in the near future, keep reading for some essential tips on how to make the process a little easier and more enjoyable for the entire family.
Create an "Emergency Kit"
It's easy to misplace certain items when you're moving dozens of boxes and furnishings from your old home to your new home. Even if you marked a special box as "important," someone may unknowingly load it onto the back of the moving truck.
This is why it's a good idea for parents to create an emergency kit with essential items that infants may require.
See below for a list of some items to include in your moving-day emergency kit.
Diapers
Baby wipes
Baby powder
Bottle
Formula/milk
Food
Blanket
Toys
Change of clothes (minimum of two)
Car Seat and Stroller
In addition to an emergency kit, parents of infants and young children should also set aside both a car seat and stroller for the moving day. I know this probably sounds like common sense to most people, but it's easy to overlook these basic items when you're busy orchestrating a move.
Place your child's car seat and stroller in a safe area (along with the emergency kit) where there's no chance of it being hauled off to the moving truck.
Prepping Your Child For The Move
Here's a tip to make long-distance moves with small children easier: allow your child to stay up late the night prior to the move, as this will encourage him or her to sleep during the car/truck ride.
Of course, you'll want to make sure your child is comfortable, so bring extra blankets and familiar toys to give them a sense of familiarity.
When you arrive at your new home, you'll need to keep a close eye on your child to ensure he or she is safe. Alternatively, you can hire a babysitter in advance to watch him or her while you move your boxes into your new home.
These are just a few tips that will make moving a little easier for families with small children.
Our team of moving professionals specialize in making your move as easy and stress-free as possible and we would love to help with your next move.  Get a free online moving quote today.
Comments Off

on Moving With an Infant: What Parents Should Know
Comments