By M&M Super Moving
Published on April 17th, 2014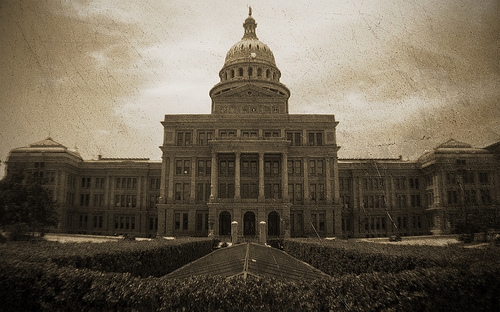 Whether you currently live in Austin, or if you're thinking about moving here, there are some things that you probably didn't know about this beautiful city. Here, we're going to share some facts, figures and information about Texas' capital.
#1) It's The Country's Second Largest State Capital
With a population of 865,504 (2014 census), Austin is the second largest state capital and eleventh largest city in the U.S. People from across the world come move to Austin for its rich culture, thriving economy, and breathtaking landscape. Commercial real estate investors have also jumped on the bandwagon, scooping up properties with hopes of expanding the city even further.
In case you were wondering, Phoenix, Arizona is the largest state capital in the U.S., with a municipal population of 1,445,632.
#2) It's a Popular Tourists Destination
According to some estimates, roughly 19 million people flock to the Austin each year. This translates into $3.5 billion in financial activity for the city. So, why do so many tourists choose Austin as their preferred destination? Music festivals and college football games are two events in the city that continues to draws massive crowds from across state lines.
#3) Austin Houses The Largest Urban Bat Population
Austin's Congress Avenue Bridge is home to one of the largest urban bat gathering in North America. During the summer, people gather around the bridge to watch a spectacle of 1.5 million bats flying into the night skies in search of a new home. Officials first toyed with the idea of tearing down the structure, but environmental specialists and researchers convinced them to leave it intact, as Austin's massive bat population consumed an estimated 10,000-20,000 pounds of insects.
#4) Austin's Texas State Capitol Building Is The Largest In The U.S.
To say Austin residents prefer to go "big" would be an understatement. It seems like they take everything to the next level, including their construction of their state capital building. Located in downtown, Austin, the Texas State Capital is the largest capital building in the U.S. At 308 feet tall, it stands taller than the Washington D.C. capital building.
#5) Austin's Highest Point Is Just 785 Feet
If you have an innate fear of heights, Austin is the place to be. The city's highest point is Mount Bonnell, which rests just 785 feet above sea level. Although it's relatively low, it's a beautiful area that overlooks portions of the Lake Austin. State officials designated Mount Bonnell as a Texas Historic Landmark in 1969.
If you're thinking about moving to Austin or you're already one of the lucky ones that live here, we would love to help with your next move.  Get your free online moving quote today!
Read more about how great Austin is here.
Comments Off

on 5 Things You Probably Didn't Know About Austin Texas
Comments