By M&M Super Moving
Published on July 8th, 2014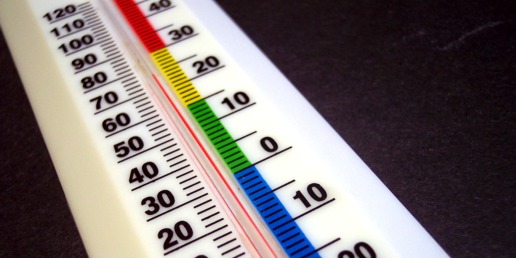 Extreme heat, cold and fluctuating humidity can wreak havoc on your belongings, causing things to warp, shrink, tear, and even develop mold. Don't assume that your items are safe just because they are kept in a storage facility. Unless it's climate-controlled, some of your items could be vulnerable to damage. This is why it's important to know which items should be stored in a climate controlled storage facility, and which items can be safely stored in a non-climate-controlled facility.
Before moving your belongings into a storage unit, you should create two different stacks: one stack for items which require a controlled climate, and a second stack for items which do not require climate control.
Most electronics require a controlled climate to remain operational. High heat and humidity may cause water to form, promoting rust and/or causing an electrical short the next time the device is turned on. Water damage is a serious threat to electronic devices, and nine out of ten times, there's no easy fix for it.
Commonly used electronics that should be stored in a climate-controlled facility include:
Televisions
Computers
Monitors
Video game consoles
Stereo systems
MP3 players
Blu-Ray and DVD players
Clocks
Car stereos
Other items that should be stored in a climate-controlled facility include:
Photographs
Paintings
Wine
Books
Antiques
Clothes
Anything made of genuine leather
Some people assume that furniture does not require a controlled climate. Even if it's thick, hardwood furniture, however, it can still damage under the stress of heat and humidity. This is due to the fact that wooden furniture absorbs moisture from its surroundings, at which point it may warp, rot, and/or grow mild. Wooden furniture is naturally porous and able to absorb small amounts of moisture without suffering any damage. When exposed to a humid atmosphere, however, the excess moisture floods the furniture's pores to the point where it warps and promotes rot. The bottom line is that you should only store wooden furniture in a climate-controlled facility.
If the furniture is made of plastic, vinyl or some other type of inorganic, synthetic material, you can probably store it in a non-climate-controlled storage facility. Plastic and vinyl are incredibly tough and able to withstand high temperatures and humidity.
Hopefully, this will give you a better idea of what needs to be stored in a controlled climate and what doesn't.
Our team of moving professionals are here to help. We specialize in making your move as easy and stress-free as possible and we would love to help with your next move.  Get a free online moving quote today.
Comments Off

on What Items Need To Be Stored In a Climate Controlled Storage Facility
Comments